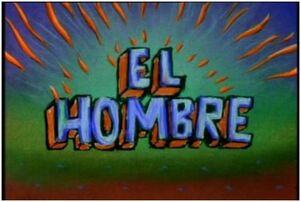 Episode Plot
Edit
Reba comes over and has a splinter in her finger, so Pee-wee plays doctor and gets it out; he also gives Reba a bill. The Del Rubio triplets come over and play pass the orange then sing a song. Pee-wee shares an orange with everyone (even Conky) but Randy eats his section causing him to childishly whine about it; Pee-wee plants the seed and grows a tree with Jambi's power. The King of Cartoons arrives; they play around with him by claiming that there's no orange tree but reveal they're only kidding the King; he then shows a cartoon before leaving. Pee-wee thanks everyone for watching the show and says good-bye.
The King of Cartoons only appears once in a while starting with Season 4.
Pee-Wee reveals that the reason why he is nicknamed Pee-Wee is because of his suit being called a "pee-wee suit". This is mentioned again in Chairry-Tee Drive.
The secret word is flashed on screen in all capitalized letters this time, and will do so for the remainder of the series.
Reba and the King of Cartoons visit in this episode.
The Del Rubio Triplets played themselves, this is the second time and last time they were seen; the first was the Christmas special.
First appearance of Pee-wee's dog Roosevelt.
First time there was no Penny cartoon.
First time we see El Hombre.
First time we see the waterfall painting with running water.
Secret word: well
Connect-the-dots: none
Snack: orange
Wish: That the orange tree would grow faster.