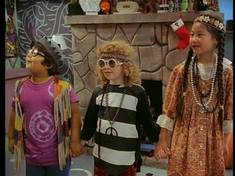 Group of children, who would frequently stop by to play with Pee-Wee. Each consisting of two girls and a boy. In one instance an old man named Rusty was part of the group.
Season 1

Opal - Natasha Lyonne
Elvis - Shaun Weiss
Cher - Diane Yang
Season 2

Fabian - Vaughn Tyree Jelks
Li'l Punkin - Alisan Porter
Rapunzel - Stephanie Walski
Ad blocker interference detected!
Wikia is a free-to-use site that makes money from advertising. We have a modified experience for viewers using ad blockers

Wikia is not accessible if you've made further modifications. Remove the custom ad blocker rule(s) and the page will load as expected.