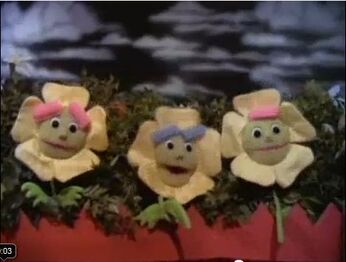 The King of Cartoons song is a Song Sung by the
Flowers
in Season 2+ In
Pajama Party
,They Act like
Dixie
saying "His Royal Highness,the King of Cartoons!
Flowers:
That's right, you heard us correctly,
He'll be right here directly
To present a cartoon perfectly
Dooba dooba doobee doowah...
The King... The King... The King...
Of Cartoons!
Everyone:YAY!!!!
Ad blocker interference detected!
Wikia is a free-to-use site that makes money from advertising. We have a modified experience for viewers using ad blockers

Wikia is not accessible if you've made further modifications. Remove the custom ad blocker rule(s) and the page will load as expected.